Strong and well-coordinated teams are the key to ensuring business success. When companies align teams, it ensures better business strategy and timely goal fulfilment. 
Team alignment becomes increasingly difficult as companies grow. This is where OKRs can prove helpful for organizations. 
They help establish harmony between teams and orient them to common business objectives.
Using OKRs to align teams ensures guaranteed results and improves business growth.
Understanding the need for team alignment
A company should have clear objectives and goals and a good action plan to achieve the same.
The decision to align teams with these objectives helps to drive business performance.
For many growing organizations, their sustainability depends on the strength of their teamwork.
Companies with aligned teams have the strongest teamwork, which enhances their success.
Other reasons that make team alignment necessary within organizations include the following.
It helps to create an empowering culture and drive business performance.
Companies with aligned teams are likely to lose 36% fewer customers every year.
When companies work to align their teams, they experience a 58% faster growth rate.
It helps a company to become 72% more profitable than its non-aligned competitors.
The above statistics confirm the need to align teams for optimal business growth.
Inability to do so creates confusion, lowers retention, and causes a decline in productivity.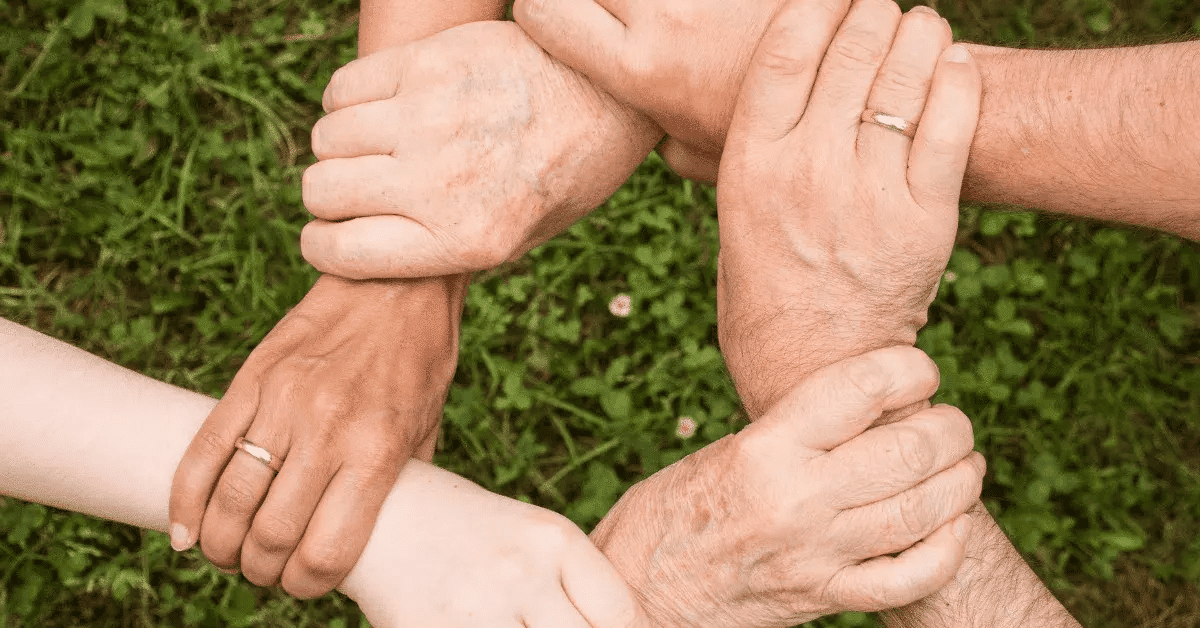 What are the types of team alignments?
Understanding the need to align teams is the first step of the process. The next step is to learn about the different types of alignments.
This information is vital to direct the teams to common business goals. The three main types of alignments that companies should aim for are as follows.
Horizontal team alignment
This type of alignment refers to dependency and capacity distribution between individual teams.
It helps to understand the relationship between the various goals of different teams.
It identifies any similarities, overlapping interests, and other dependencies between team objectives.
This information helps in prioritizing capacity besides improving team efficiency and productivity.
Vertical team alignment
Vertical alignment ensures better coordination of goals across various hierarchical levels.
It helps align teams with one another and unifies them to work for common goal fulfillment.
It enables organizations to make a joint effort towards goal fulfillment as planned.
Vertical alignment ensures higher-level goal support and effective execution of set strategies.
Strategic team alignment
Strategic alignment aims to bridge the gap between strategy development and its execution.
It has the potential to provide companies with a significant competitive advantage.
It also helps coordinate the work of departments and employees with company strategy.
What are the key challenges preventing team alignment?
In an ideal setting, companies should align teams with strategy, and objectives. This helps to maximize workforce efficiency and also boosts the company's bottom line.
Companies should align teams in all the types discussed above.
Otherwise, companies face wastage of resources, capacity bottlenecks, and poor strategy execution.
It can also harm business growth and productivity.
Overcoming these challenges brings the teams on the same page about organizational goals.
It motivates them to work together and contribute to business sustenance and growth.
Yet, such ideal settings are almost impossible to achieve in real work environments.
This is because of the following challenges companies face while ensuring team alignment.
Poor communication across various hierarchical levels makes the business strategy obscure.
Lack of engagement among employees minimizes their interest in alignment activities.
Lack of effective communication creates discrepancies between team and organization goals.
Delegating roles and responsibilities without clarifying strategy and cross-functional goals impacts alignment.
The absence of smooth information flow across departments makes it difficult to align teams.
How OKRs can help?
OKR has emerged as a system that enables efficient strategy and goal management.
This simple framework ensures better transparency and alignment across an organization.
Unlike other team alignment strategies, OKR simplifies success.
It acts as a bridge that helps align teams and employees to business objectives.
For this, it promotes effective communication and helps to create a clear vision. Given below are the brief details of some ways in which OKRs can help companies to align teams.
Also Read: Why to use OKRs for your remote teams
1

Set overreaching objectives
Big and challenging company objectives help to motivate teams and bring them together.
They provide a central focal point to align teams to organizational objectives.
Such objectives ignite a sense of passion among teams and inspire them to give their best.
They help to reiterate the importance of coordinated efforts for getting desired results.
They provide teams and individuals across all levels with a clear idea of their roles.
This is especially effective in uncertain work environments that experience constant change.
Team OKRs ensure that everyone understands the objectives they are working for.
2

Promote clarity and transparency
Cross-organizational clarity and transparency are essential to align teams.
It helps build trust between teams and understand the relationship between various objectives.
They also improve communication and coordination between individual employees and teams.
They improve smooth information flow across teams and prevent duplication of work.
Team OKRs help avoid any conflicts between individual objectives and business objectives.
3

Break down long-term goals
Organizations set long-term goals as per their long-term vision for business growth.
These goals may not help align teams, especially in organizations experiencing rapid growth.
Since business priorities keep changing, staying committed to long-term goals becomes difficult.
Hence, companies should consider breaking down long-term goals into smaller ones.
It helps to provide a strategic direction to teams and the organization as a whole.
It also helps maintain business continuity by assigning short-term goals.
It helps teams to better understand their collective impact on business growth.
4

Define specific team responsibilities
Team OKRs help to define the specific role and responsibility of individual teams.
This improves the efficiency and coordination between teams resulting in better alignment.
Being aware of their role help build a sense of ownership among team members. It also strengthens their sense of commitment and teamwork.
OKRs simplify the measuring and tracking of the contribution of individual teams.
They also help to check the dependency of the objectives of one team on those of other teams.
This helps create awareness about the consequences of delaying tasks for organizational goals.
5

Encourage sharing and discussing ideas and information
Team OKRs motivate individual employees to share ideas and information. such discussions can help improve communication within and between teams.
Employees can find new methods and strategies to align teams and improve efficiency.
Brainstorming ideas and sharing information also help resolve challenges impeding business objectives.
Encouraging such discussions also helps to build a positive culture and improve communication.
It also helps in ensuring that the teams are working in parallel rather than against one another.
Teams can even brainstorm to create their unique OKRs for promoting company objectives.
Summing up
Companies should align teams to achieve desired growth within a given time frame.
Aligning teams also helps to create a goal-driven, high-performing environment for employees.
It improves employee coordination, enhances business efficiency, and builds workplace trust and empathy.
Using OKRs can prove beneficial by making teams realize the importance of their work.
They also help to keep everyone focused on priority goals. OKRs set the teams on clearer paths to achieve business objectives.