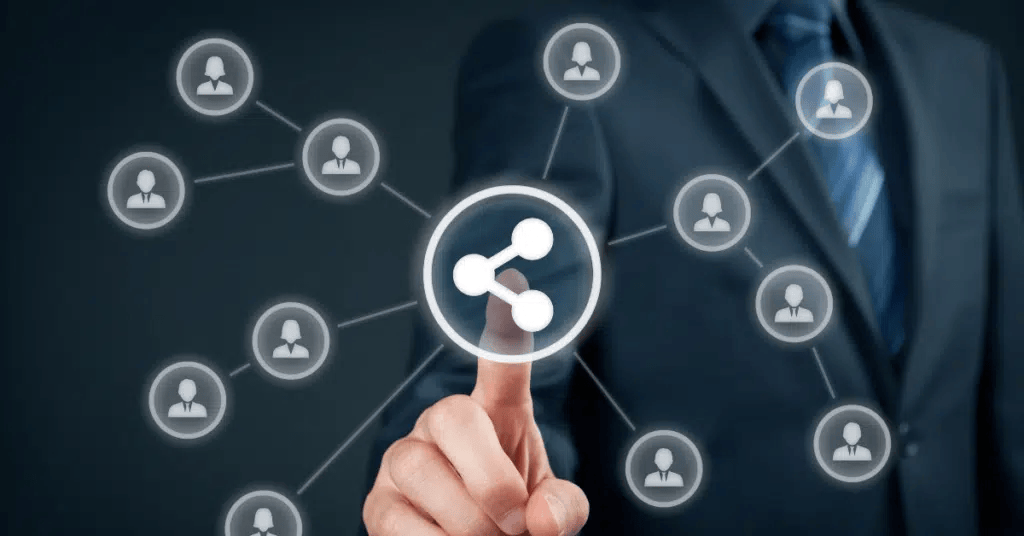 Shared OKRs are crucial for upscaling. Read on to know why!
Upscaling means working with multiple teams and departments. With this expansion comes a number of complexities in your OKRs functioning.
Implementing OKRs across cross-functional teams is a major hurdle for companies, especially those who are new to OKRs.
OKRs are supposed to help you prioritize objectives, build accountability, and fuel the company's overall operational excellence to bring 10x results.
But this is only possible if your teams are aligned and are working together to achieve the larger organizational goals.
If your OKRs are confined to particular departments and work separately for each department. OKR's success will be hard to achieve.
Do you want to avoid the shared OKR mistakes others are committing?
If yes, here's everything you should know about OKRs when using them for cross-functional teams.
Companies that work with multiple departments work interdependently. Where the performance of one team depends on the performance of the other.
When teams start focusing on only what they can control a "white space" is developed among the functioning of the teams and this gives rise to silos.
The solution is Aligning your Cross-functional teams with Shared OKRs.
Click here to read about How Future of Leadership and OKRs are Correlated?
What do you mean by Shared OKRs?
Shared OKRs refers to the act of aligning team OKRs and eradicating the silos even when teams work across departments or business units.
These cross-functional OKRs foster 360º alignment – aligning Cross-functional teams across the top, down, and sideways.
Shared OKRs help your organization achieve higher results through collaboration and cooperation. With shared OKRs, each team across all departments has the same OKRs.
But they work on their unique key results and initiatives to reach those goals.
With shared OKRs everyone in the organization knows exactly where you are heading and what are your priorities at the moment; Teams thus are held accountable. They take responsibility for how to get there.
OKR vs MBO: Differences Explained with Examples
Benefits of shared or cross-team OKRs
1

Breaks Silos
OKRs work as a communication tool for your organization and help you break through silos and increase collaboration through effective communication.
As per a study done by Queens University of Charlotte 3 out of 4 respondents mentioned communication efficiency as a key performance driver.
2

Reduces bottlenecks
Shared OKRs reduce the likelihood of last-minute scrambles while functioning across multiple departments.
Say for example – the marketing team sets its objective to launch X campaign within the next 15 days. And the X campaign depends on the new feature of product Y.
But the product Y stands nowhere in the list of priorities set by the product team.
With OKRs the possibility of such chaos is reduced.
3

Foster Cross-team Transparency
Shared OKRs meet the gap between strategy and execution by encouraging cross-team transparency. When goals and their outcomes are shared. "It's key that everybody knows what other leaders' and teams' priorities are.
The visibility and transparency of OKRs are crucial, so you don't have to rely on meetings and one-on-one conversations to understand what matters." – Sarah Davis, IBM.
4

Increase collaboration
Shared OKRs help teams understand what others are working on. It helps teams identify the most important tasks and work collaboratively to achieve that goal.
OKR Software - Rated 4.8 on G2
Empower your managers to be a better leader with essential performance tools & personalized coaching support.
5

Encourages creativity
OKR spurs creativity in cross-functional teams. It drives innovation as different teams are working together on the unified company vision.
6

Limits the number of OKRs
When company functioning involves multiple departments, and teams working together on the company goals.
A common issue that teams face is an overwhelming number of misaligned OKRs.
Shared OKRs help teams get a clear view of priorities and thus minimize the number of OKRs.
Click here to read about 9 Benefits of OKR Software that makes it a must-have tool for hypergrowth
Shared OKR: 6 best practices for cross-functional teams
"OKRs bring us the breadth, focus, and transparency that ensures alignment in an area otherwise difficult to align. We found OKRs to be super valuable as a cross-functional team."- Greg Higham, CIO at Malwarebytes
Here are 6 cross-functional OKR practices you should adhere to-
1

Write it together
While working with multiple departments, teams work interdependently and one team's goal achievement hugely affects the other team's performance.
For example, if you are a tech company, the OKRs of the product manager will depend highly on the Software engineer's team.
If your OKRs depend on another team's performance, align team priorities and goals by discussing your priorities and goals. And writing them together.
2

Leverage OKR software
An OKR software will help you track teams' progress with data-driven insights whenever you want. It will provide you with a birds' view on both individual and cross-functional OKRs so that you can avoid mistakes.
Your teams will have a better understanding of their progress on the cross-functional OKRs. And will be able to make better, informed, and strategic decisions.
3

Hold teams and individuals accountable
Make your cross-functional OKRs transparent, where everybody can see everybody's work.
This will further encourage each member of the teams across all departments to take responsibility for their part in achieving the shared OKRs.
At the same time hold them accountable for their actions.
Click here to read about Why Accountability is Critical for 10X Growth?
A study by the American Society of Training and Development (ASTD) found that there is a 65% chance of completing a goal if you are committed to someone. This percentage can be increased up to 95% with a specific accountability appointment with a person.
4

Communicate more
"The framework of OKRs is creating an environment for our teams to have conversations that they wouldn't have been having otherwise." – Anna Birch, Chief of Staff of Cisco
Communicate more with your teams through check-ins and OKR review meetings. Provide your cross-functional teams with the support and resources they need.
According to research, 28% of respondents mentioned poor communication as the reason for missed deadlines. In another research 86% of the employees mentioned lack of internal communications as the reason behind failures of a company.
5

Run a pilot
Rather than experimenting with company-wide Cross-Functional OKRs start with a pilot setting. You can start with a cross-functional campaign or project. This will help you understand whether shared OKRs can work for your teams not.
Click here to read why manual OKR reporting is not successful
How to set shared OKRs for cross-functional teams?
Here is a 5 step actionable guide for you to embark on the journey of setting Cross-Functional Team OKRs for your organization-
Step 1: Discuss and write Cross-Functional Team OKRs together. Remember here that less is more.
Step 2: Help your cross-functional teams to cascade OKRs
Step 3: Break down team OKRs into individual OKRs so that individuals are clear about their roles.
Step 4: Communicate often and establish an OKR rhythm.
Step 5: Select software to ease your tracking and monitoring tasks.
Putting it together:
Working with disjointed OKRs is like fighting a losing battle. You might have the best talents but none of them will ever fly if your teams will lack collaboration and alignment.
Implement Cross-functional OKRs to eliminate silos, and increase collaboration among teams to reach your company's overall vision. And to supercharge your company growth.
Need help? Set, track, and reinforce your Cross-functional OKRs with Peoplebox.