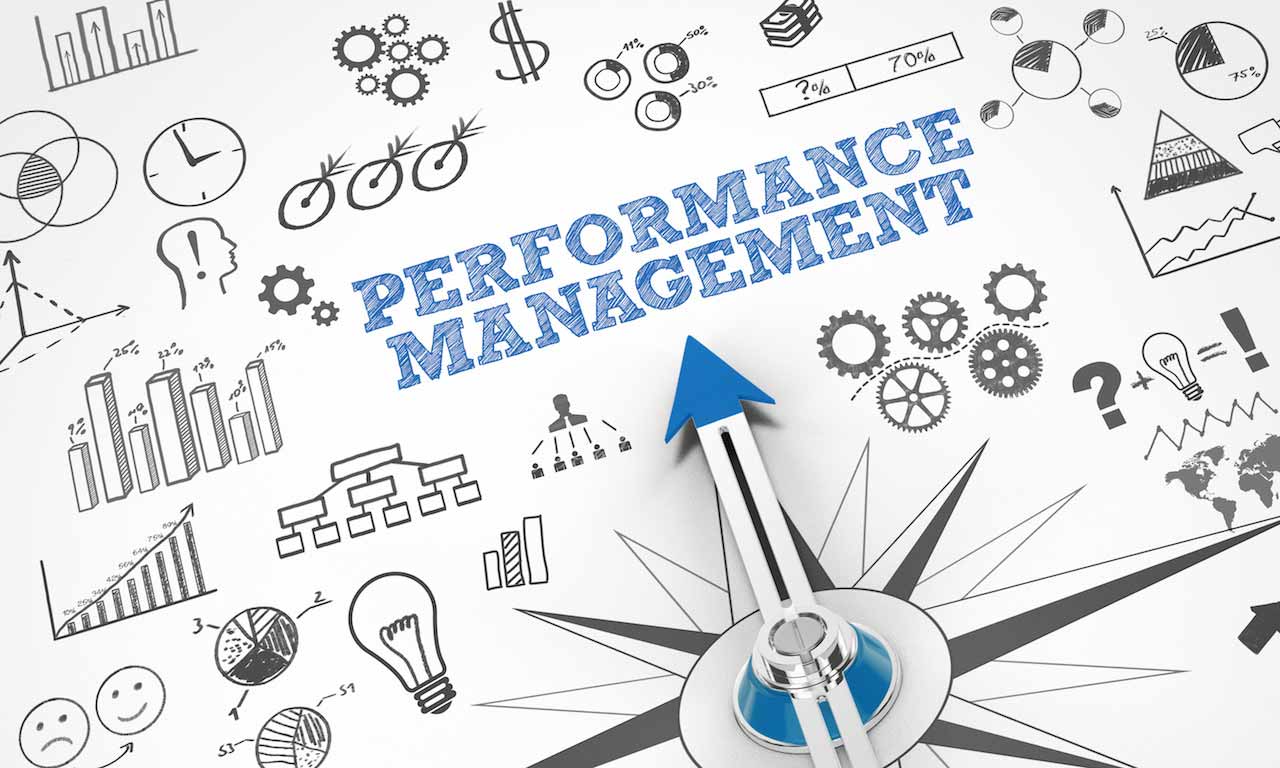 Performance management for remote teams has always been a crucial game-changer in directing the output and efficiency of a team.
Just like every other aspect of management, even performance management needs a revamp for accommodating the growing number of remote workers in a team. 
In fact, a large number of tech giants including Twitter and Facebook are adapting their work culture to adapt with remote teams in the long run. 
These developments naturally entail a shift in the way managers deal with their teams. 
In this article, we explore how effective performance management can help remote teams and how to carry it out. 
But first, let us discuss what it stands for.
What is performance management?
In simple words, performance management is a strategic tool that helps managers in aligning the employee's performance to meet the organisational goals. 
It is an ongoing process based on communication where the manager pushes employees to meet the set objectives for their individual performance and contribute their best to the overall goals of an organisation.
It helps managers extract the best skills out of their direct reports and keep the employees motivated to drive better value to the organisation. 
A well-planned performance management cycle sets out clear expectations, promotes communication and motivates employees to become the best version of themselves. 
Let's find out about the components of a performance management cycle.
What are the components of a performance management cycle?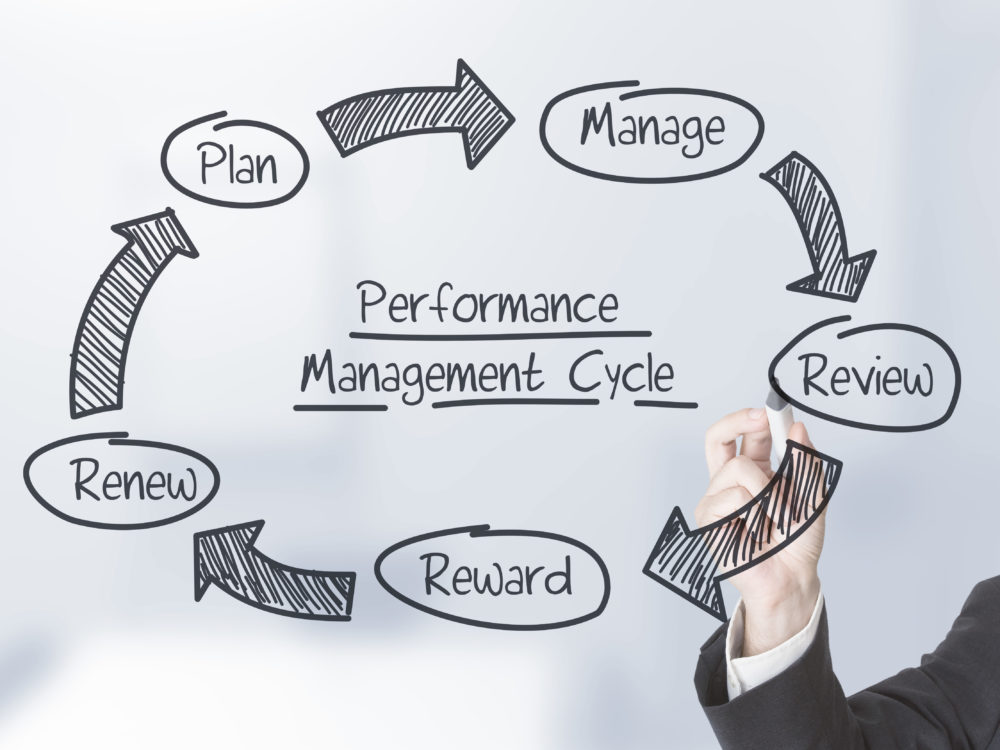 1

Planning
This is where the work starts for a manager.
A manager has to understand the overall goals of an organisation and also set achievable objectives for individual employees.
With this step, a manager sets an outline for the development and performance of an employee. 
2

Monitoring
The second step involved periodic check-ins to ensure that the employee is on the right track of performance.
Traditionally, it involved annual or at most quarterly reviews.
But with changing times, performance monitoring has become more intimate, development-oriented and frequent. 
3

Reviewing
This is where the end results are matched with the objectives set in the first step.
Reviewing allows the manager and the employee to indulge in a collaborative process where they can discuss the achievements, the shortcoming and equip themselves for the future.

Annual performance reviews are a part of this step.
4

Rewarding
This is the last step which plays an important role in employee engagement, retention and as a morale booster.
Employee recognition helps direct reports realize that their efforts are fairly judged and make a difference to the organization.
Realization of one's worth is often a better motivator than any other incentive.
At the same time, a manager should also throw light on areas of improvement and offer constructive criticism to help employees grow. 
How does performance management work for a remote team?
Whether your team is remote or onsite, the core of essential management principles like performance remains the same.
Performance management is meant to enhance your teams' performance and channelize it towards the achievement of greater goals. 
With remote teams in the picture, your approach of performance management may change but it will still aim at getting your team to meet their objectives in their individual and organisational capacity.
For example, you will have to change your perspective from tracking the time spent on a task to Your remote team may be working from separate locations but they are a key player in the growth of your organisation.
Thus, managing their performance is equally essential. 
Why is performance management essential for remote teams?
1

Keep remote employees engaged
A robust performance management cycle keeps the remote employee in constant touch with the manager, her team and the organisational objective.
From planning the objective to the final review, the remote employee is constantly on her toes to achieve the goals and feels included in the larger scheme of things.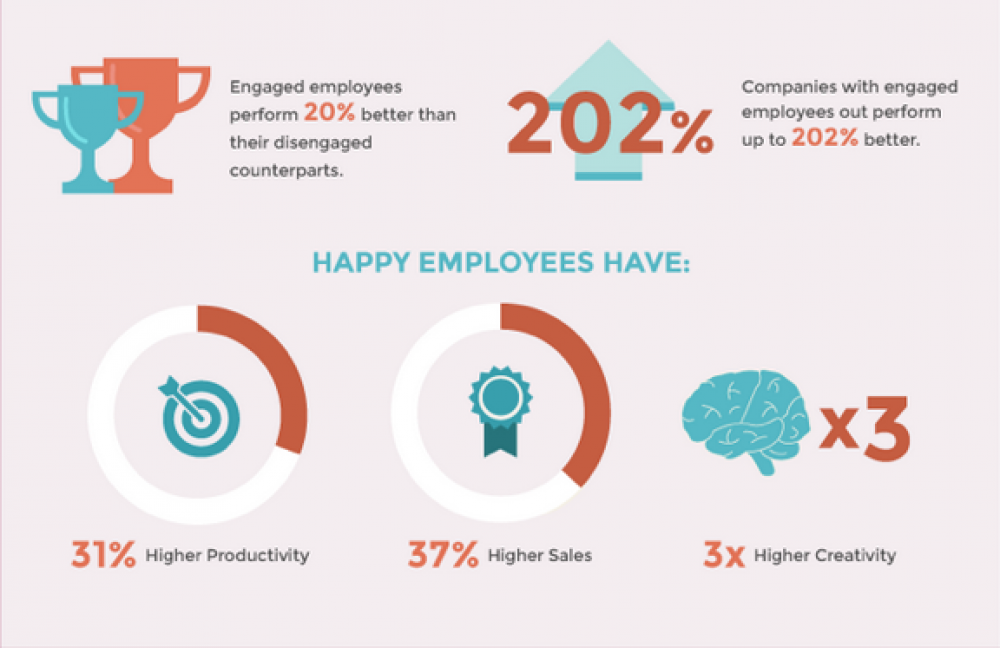 Your remote team doesn't have the luxury of interacting regularly with their team and building a rapport with the team.
The performance management cycle creates ample opportunities for your remote employees to interact, ask questions and find their place in the organisation. 
2

Improves employee productivity
An effective performance management cycle indicates clear expectations and removes any chance of miscommunication and confusion.
When the remote employees know what is expected from them, what behaviour is ideal and what will set them apart, they perform with more dedication.
Moreover, a performance management process also gives a manager to learn more about the skills and strengths of the remote employees which are otherwise not possible when you're not working together in close proximity.
3

Sets right accountability
With remote work comes many distractions and ambiguity.
A performance management process ensures that your remote team keeps in constant touch with you and knows your expectations clearly.
It also removes any confusion about reporting and makes remote teams more responsible and accountable for their work.
When they know they're being monitored, they will stay focused and engaged.
6 Tips for Effective performance management for remote teams
1

Modify your goals
Goal-setting is the most crucial part of a performance management process.
While the essence of your goals will remain the same, you will have to tweak them as per your remote team.
One of the most important responsibilities of a manager handling a remote team is to keep the team aligned with the organisation goals.
Thus, your goal-setting must always explain the bigger picture involved in the process.
A good goal for a remote employee would be like this –
Individual goal – "You need to provide 4 articles this month.."
Team goal – "..to help our team achieve the target of generating more website visitors.."
Organisational goal: " so that our product gets promoted and our organisation increases its revenue.
This simple breakdown will help you ensure that your remote employee always understands the value of their individual contribution.
In recent times, OKR or objective and key result system has emerged as a great method for remote teams that helps in establishing organisational-wide alignment with respect to measurable goals.
Google has been using it for many years as it keeps the entire organisation working towards a single goal with unified efforts.
In OKR, objectives are qualitative goals with 2-5 key results.
For example –
Objective: Increasing website visitor
Key Result #1: Post  20 blog articles.
Key Result #2: Make website features in the top results of Google for at least 4 keywords.
By dividing the objective into measurable and smaller goals, you can explain how a small act affects the main objective. 
How you begin your performance management process for your remote team can set the right tone for the entire process and greatly influence the end results. 
Pro tip: While setting goals for your remote team, you must also set team-building goals to help your team get more engaged. For example – "Hold regular check-ins with your team members and learn about their role". 
2

Decide upon the mode of communication
An effective performance management process constant monitoring and frequent reviews. 
With remote teams, this will heavily depend upon technology and tools for video conferencing, task management etc. 
Right tools also play a major role in enhancing the visibility of remote teams in the organisation. 
For example, a task management tool ensures that the entire team knows who's assigned what tasks and the progress achieved.
Thus, it is very important to have absolute clarity on the methods and tools of communication. 
As a manager, it is your responsibility to find out the tools best-suited for your needs and ensure that your teams understand their functioning.
Ask everyone to test the tools on their system and only choose those that the majority approves.
Having a consensus on this matter will promote interactions and discussions. 
3

Have more one on one meetings
Annual review meetings and general meetings are a thing of a past now. 
To manage the performance of millennials and Gen-Z employees, you need to have a personal connection with them and understand them beyond their job roles. 
In such scenarios, one on one meetings are your best bet to build rapport and gain the confidence of your team members. 
One on one meetings become even more essential when you're working with a remote team. 
You don't meet them often and cannot casually walk up to their desk to discuss their goals and progress. 
With one on one meetings, you can touch base with them frequently and help them adjust their goals.
They also provide a safe space for sharing feedback and helpful tips. 
Similarly, one on one meetings will also give you a chance to get to know their latent skills which you can develop for future roles. 
A good performance management process results in a better relationship between the manager and her direct reports.
One on one meetings will ensure that you find a rhythm with your remote team while you monitor their execution and assess their performance. 
Pro tip: There's a lot of one on one meeting tools available that can help you keep a track of your discussion, action items and set reminders for follow-up. Use them to bring personalization to your one on one meetings.
4

Spend time on building trust
All your performance management initiatives will fall flat if your remote team doesn't trust you to share their blockers and discuss their problems with. 
Similarly, a lack of trust from your end will demotivate your remote employees, decrease their productivity and adversely affect their morale. 
What you need to do is build trust with the help of more conversations, genuine interest in their well-being and by paving way for their growth. 
You can rely a great deal on one on one meetings for helping you get to know your remote team and build a relationship with them.
Try and keep it casual and include ice-breaker questions and occasional games to bring a fun element to your relationship. 
As you learn more about your remote teams' aspirations and capabilities, you will have greater belief in their skills and professionalism. 
Your trust and flexibility will help them in sharing their problems frankly and taking ownership of their work.
A responsible employee is always more productive.
The entire purpose of a performance management process will be achieved if your remote employees start feeling responsible for the overall welfare of the organization. 
And, only a manager's support and effort can transform an employee into a true-blue stakeholder. 
ICEBREAKER QUESTIONS EBOOK
Icebreaker questions you can ask in every meeting during the COVID-19 pandemic.
5

Carve development opportunities for your remote team
One of the main purposes of an effective performance management process is to develop your teams for future prospects. 
A remote team often gets neglected when it comes to learning and development opportunities. 
You can utilize the performance management process to assess the capabilities of your remote teams and create personalized career development plans for them. 
A clear picture of their career progression and the availability of the right resources will inculcate a sense of belonging in your remote team and their efforts will amplify.
At the end of a performance management process, a manager needs to achieve goals and trained employees who can take bigger responsibilities in the future. 
With training and development opportunities, you can have them both by the time your next business cycle begins. 
Few ways in which you can enable the development of your remote teams 
Informative webinars

Online classes

Allowing them to present virtually in a major conference.

Making them manage a few remote employees.
6

Recognize their efforts
More often than note, remote teams miss out on their well-deserved recognition. 
Even if they receive it, they find it in their mailboxes and rejoice with it in isolation.

As a manager of a remote team, you need to change this system. 
An effective performance management process rewards its star performers and doesn't discriminate between remote and onsite employees.
Thus, you need to create opportunities where your remote team can celebrate their success and god work.
Virtual town hall meetings or project completion meetings can be a great place to acknowledge the good work done by the employees.
You can also send out a congratulatory email and read them with goodies like shopping vouchers to motivate them. 
With the recognition of their work, your remote team will be more sincere towards their next objective and try to outdo themselves. 
Closing thought
An effective performance management process for remote employees needs you to re-evaluate your methodologies and embrace technology. 
With the right tools and effort, this cycle can help remote teams in finding their pace and creating their unique place in the organisation. 
As a manager, all you need to do is be their anchor and lead the process of this change through effective performance management.