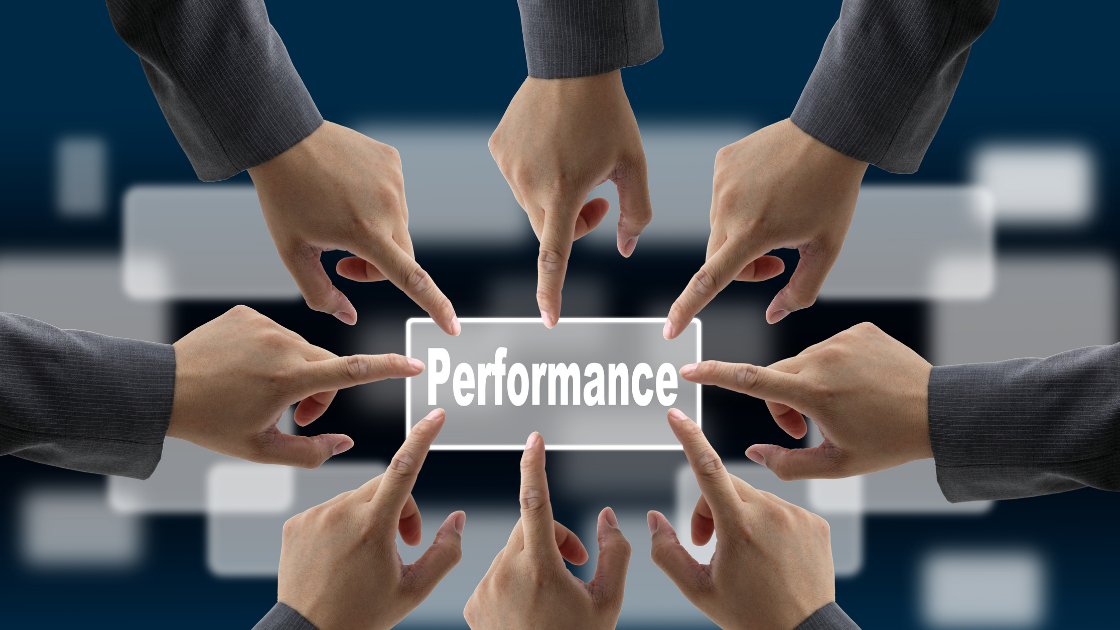 As the business world is moving fast, the management approach of the companies has also turned upside down. Employees are no longer considered as just resources to get the work done but are now the company's most valuable assets.
According to Deloitte, only 8% of companies believe their traditional performance management approach adds value to their operations. Companies now understand the benefits of Continuous Performance Management (CPM)and are replacing annual reviews with CPM to get a hold of fast-moving teams.
"Performance management metrics aren't just historical, but they are also forward-looking projections so that managers can know who has a positive trajectory."
– Dr.John Sullivan, Professor, Corporate Speaker, and Advisor
Traditional Performance management restricts the development of employees, due to which the company's growth suffers. It supports nothing that a modern workplace needs in order to be effective and successful.
Continuous performance management fosters a feedback culture in which employees can provide each other real-time instructional and constructive feedback while also being trusted to work on their own performance and development.
Along with improving employees' performance, it helps managers identify employees who have the potential for leadership development and work on them.
With Continuous Performance Management, employees feel valued which leads to improved performance and a greater likelihood of working for a longer period of time, resulting in increased employee retention.
Benefits of Continuous Performance Management
1

Boosts employee engagement
Modern employees need more autonomy, with the track of their performance, their strengths and weaknesses can be analyzed and if there is any gap where they can improve, it is necessary to understand the reason behind it and provide them with skill development training for a continuous cycle of improvement.
Continuous Performance Management allows manager and employee to get in a one-on-one meeting where they can discuss employees' performance and what are the obstacles he/she faces while working and how the organization can play a role to remove them.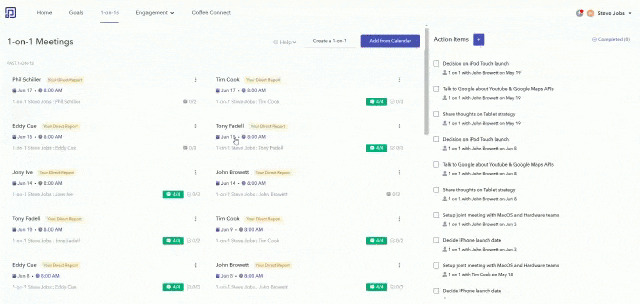 13 Reasons Why You Need Employee Engagement Software
2

Focuses on development
Understanding the benefits of Continuous Performance Management helps the managers to quickly identify poor employee performance and provide required support and training.
This helps employees to immediately work on improving his/her performance with relevant feedback and gives the company the opportunity to improve employee productivity. Continuous performance management is a development focused approach rather than measurement.
3

Increases agility scope
An agile approach can do wonders in addressing the rapid changes or implement corrective actions then and there.Traditional twelve-month appraisal cycles no longer fit into today's rapidly changing work environment.
The OKR approach helps in shifting the annual feedback cycle to quarterly and enables agility by setting a refined direction towards goals through a regular check in process, making observations and adjusting the objectives. OKRs increases agility scope by providing transparency and clarity across all departments.
4

Supports good behavior
With regular check-ins managers can provide timely feedback and appreciation while checking off objectives as they are completed. This allows managers to recognize employees' achievements in real-time and reward them accordingly.
Employees feel valued for their work and put in more effort to deliver better performance and results.
5

Improves employee retention
Happy and motivated employees are always committed to the company's goals as well as are more likely to stay for a longer period. This directly improves employee turnover and saves a lot of extra effort and time for HRs.
Employees can report and address concerns during regular feedback meetings. They can easily share their thoughts and problems when these open, continuing, fluid interactions with management are part of the work culture.
Managers are also kept informed on the team's performance and any difficulties that arise.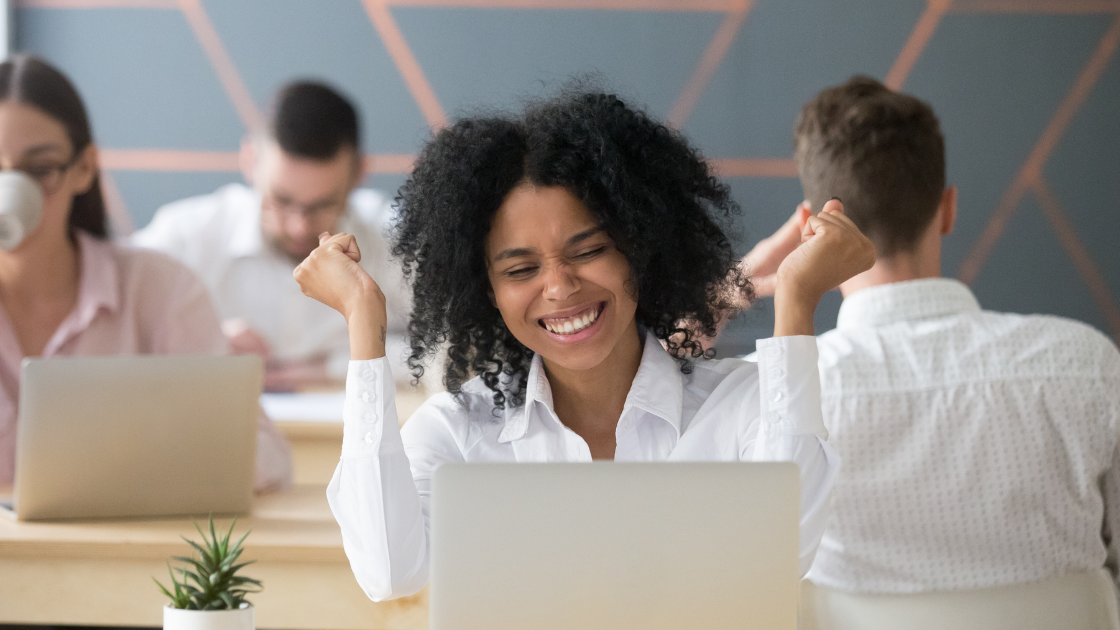 6

Facilitates Objectives and Key Results (OKRs)
OKRs are an effective way to align company and employees' goals. They keep track of progress by emphasizing the overall objectives and required outcomes for each goal. Since OKRs can be measured it makes it easy for the managers to track the progress of employees.
Unlike the traditional approach, continuous performance management promotes open communication and regular feedback which allows managers to set relevant goals.
Gallup reports that when employees understand what is expected of them, companies see a 5-10% increase in productivity.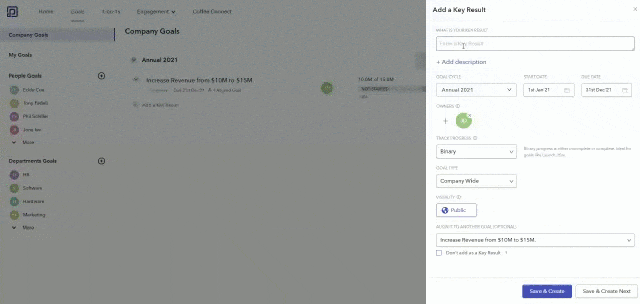 7

Leads Meaningful Interactions
The administrative work that comes with annual appraisals is definitely stressful for managers as it consumes a lot of time and effort. Due to the burden of planning and all the preparation, the substantial conversation suffers.
When managers and employees have regular one-on-one meetings, it leads to more meaningful discussions where the current performance can be evaluated and if there is any scope for improvement that can be worked on too.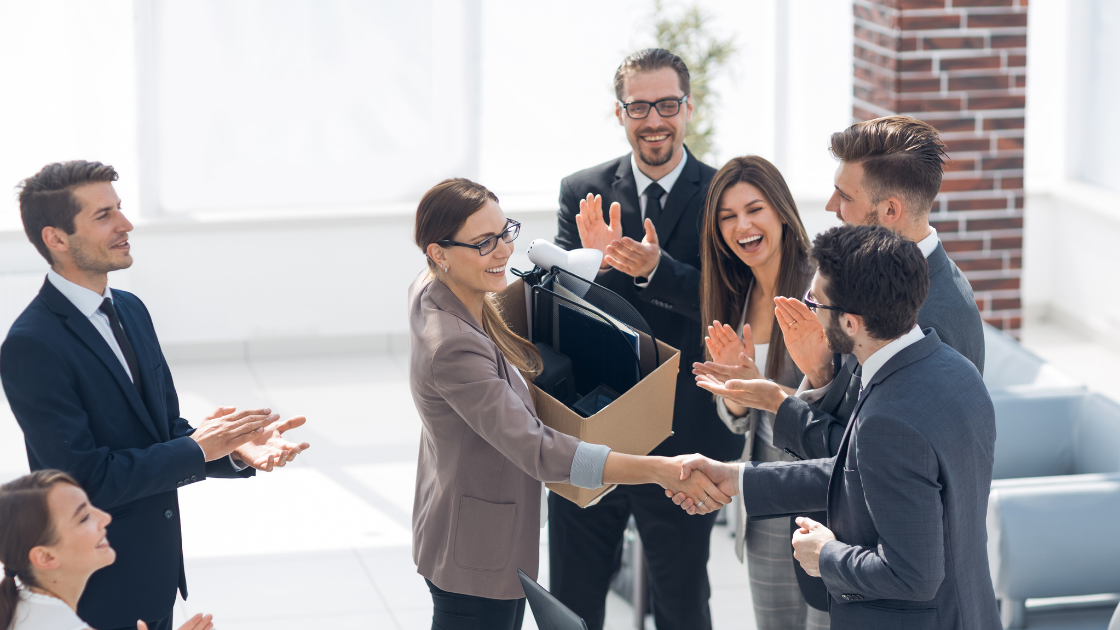 8

Provides a clear picture of performance
According to CEB, 9 out of 10 HR managers believe that the traditional review process does not accurately depict an employee's performance. With 360-degree feedback, continuous performance management makes evaluations more realistic.
Throughout the year, 360-degree feedback data is gathered and made available. 360 feedback combines management reviews with feedback from coworkers to provide an accurate picture of an employee's competence, performance, and attitude.
As a result managers get a much more comprehensive picture of employees performance and it all reduces recency bias that can often affect the performance review process.
9

Access to real time feedback
In the fast paced business environment there is very little scope of progress in performance when the feedback is given after months, there can be a lot of things to be discussed and sometimes feedback can go here and there.
Weekly check-ins through 1:1s are the best way to ensure that the feedback is given as soon as the task is complete. It can be worked on by providing training or motivation and improves employees' engagement as well as personal growth.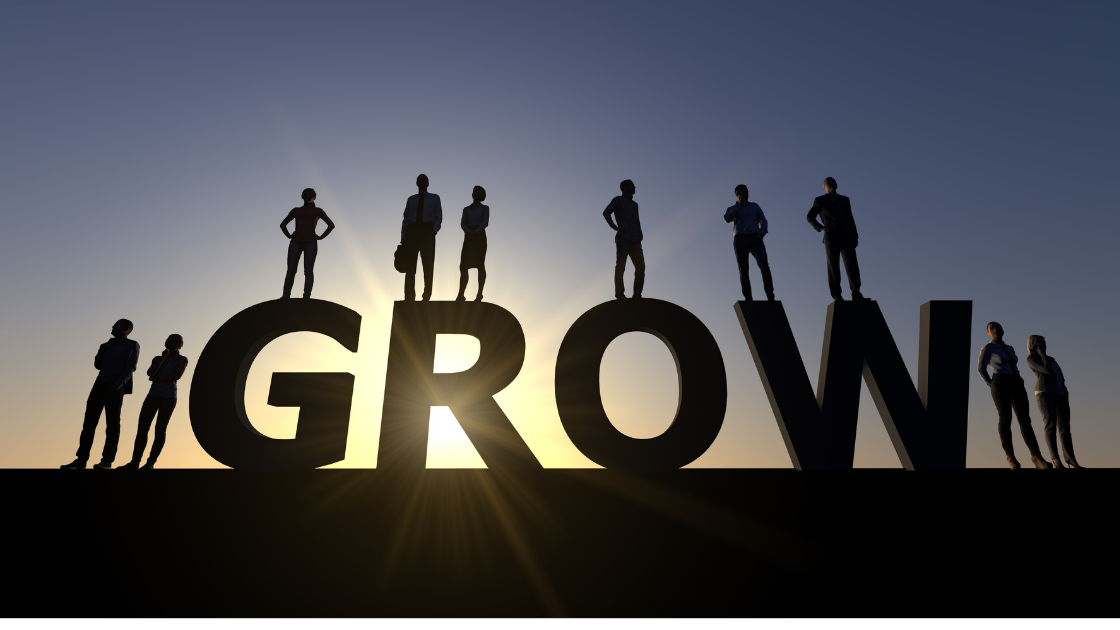 10

Adds value to the company culture
Every company looks forward to creating a culture that fosters engagement and quality performance. That is possible with regular feedback, constant evaluation of performance that enhances productivity and adds value to a company culture where everyone understands and works towards the same goal with different objectives.
11

Identifies employees productivity
Happy employees can do magic. It is important to recognize employee productivity and appreciate them for the same. This boosts employee morale and motivates them to work harder. Continuous performance management opens the door to identifying productivity and recognizing employees for their contribution in achieving Objectives.
"Appreciate everything your associates do for the business. Nothing else can quite substitute for a few well-chosen, well-timed, sincere words of praise"
– Sam Walton, Founder of Walmart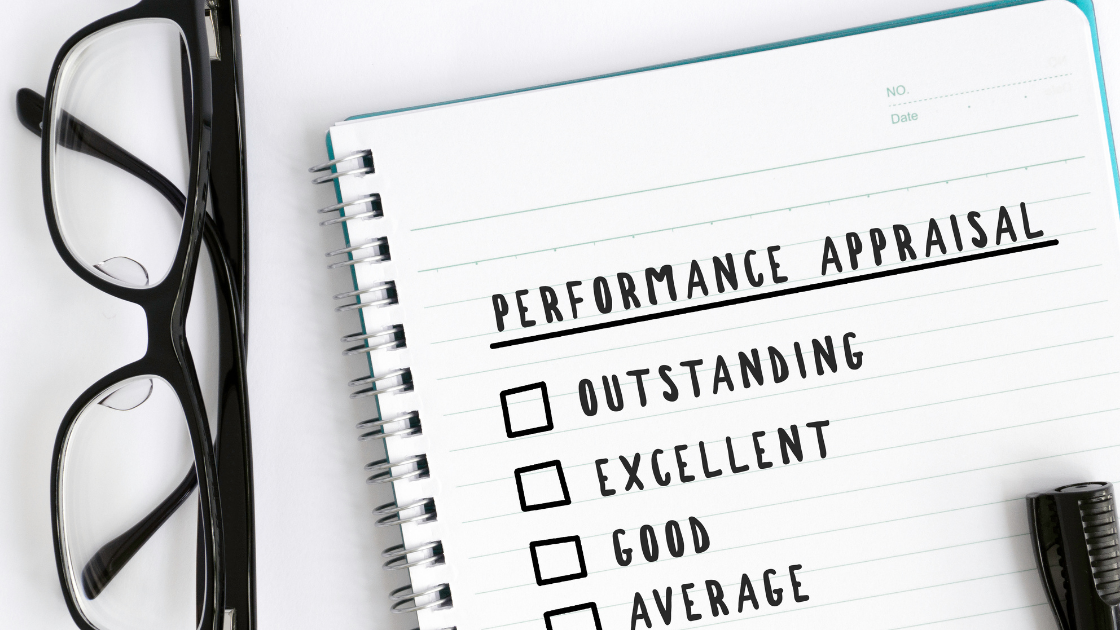 12

Saves Time and Money
The annual appraisal approach is a tedious and expensive process. According to CEB, traditional performance reviews will cost a company with 10,000 employees over $35 million each year. Now that's heavy and doesn't yield many effective results.
Key Benefits of Continuous Performance Management
OKRs offer a sense of direction to a team and an organization and convey strategy through quantifiable goals, and Continuous performance management ensures that it is carried out effectively. When both are carried out together, they become perfect partners in the driving growth of the organization.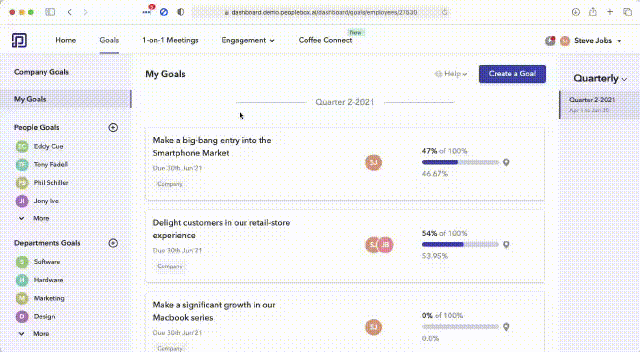 To function efficiently, OKR depends on regular check-ins. These check-ins are mostly about progress toward objectives, but it's a logical outgrowth to question at the meeting, "is there any scope for improvement or how can an obstacle be prevented?" especially if the check-ins are in the form of short one-on-one meetings.
Continuous performance management allows managers to evaluate the progress and give feedback accordingly so that in the meetings the team can discuss the solution for issues and can be provided with examples and tips to overcome the problem.
Apart from salary and incentives, employees work for appreciation and feedback on their work. With OKRs managers are able to provide constructive feedback on the area which needs improvement and appreciation when the objectives are achieved.
For the traditional annual appraisal approach, administrators and management have a lot of the responsibility for creating, disseminating, and evaluating it.
A properly-functioning OKR system alleviates much of this effort, as all the information on what individuals are working on and their status, as well as plans and challenges, is available on the OKR tool.
Conclusion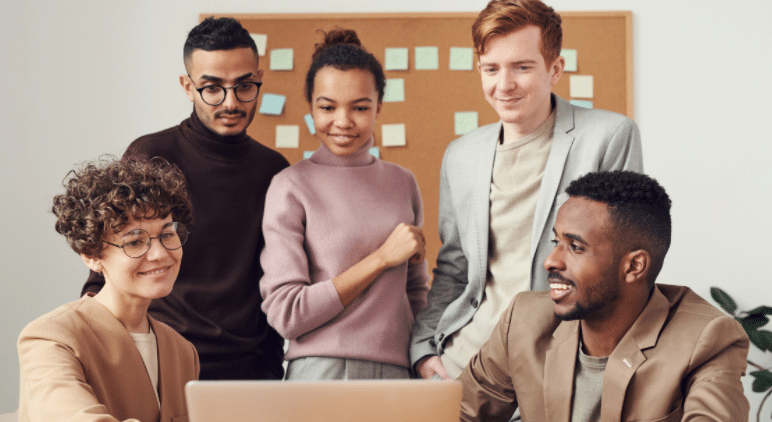 The business environment has made some significant changes especially in terms of technologies in the past decade and it will keep on evolving forever. Yet another change companies are adapting is to replace the annual appraisal approach with continuous performance management to boost employee performance, productivity and morale.
Continuous performance management is a low-cost, elevated strategy to enhance employee morale, boost productivity, and build a team that will drive your company to long-term success. Yes, changes are difficult and might take some time to fit in with the organization but the benefits of continuous performance management are effective and outstanding.