In today's fast-paced business environment, Human Resources (HR) departments are increasingly being called upon to play a strategic role. Gone are the days when HR was solely responsible for administrative tasks and employee benefits. Today, HR has the potential to drive business impact and contribute to the overall success of an organization. In this blog, we will discuss simple ways HR can play a strategic role.
1. Automate HR Processes
To free up time for more strategic initiatives, HR teams should automate their processes. Many HR tasks, such as performance management and strategic planning, still rely on manual work and outdated tools. By evaluating their tech stack and switching to better tools, HR teams can drive better adoption and reduce administrative work. For example, automating goal updates and using platforms like Slack can simplify performance reviews, leading to more efficient processes.
Must Read: Simplify Performance Reviews with Slack & Peoplebox
2. Build and Implement HR Strategy that Drives Business Impact
A crucial step towards playing a strategic role is developing an HR strategy that aligns with the company's overall business objectives. Strategic HR teams work closely with business leaders to understand the company's goals and challenges, crafting a strategy that drives business impact. This strategy should encompass talent acquisition, development, and retention to support overall growth. By setting clear objectives and tracking progress with measurable key performance indicators (KPIs) and initiatives, HR teams can make data-driven decisions that directly impact business results.
3. Align People and Business Goals
Ensuring that the people strategy aligns with the business strategy is a critical part of strategic HR. It involves not only hiring people with the right skills but also developing talent to achieve overall business objectives. By understanding the business strategy, customers, and how the business impacts its customers, HR teams can play a strategic role in aligning individual goals with business goals. This connection between performance and compensation incentivizes employees to contribute to the success of the organization.
Must Read: The Art of Aligning Performance & Compensation
4. Build Performance and Goals Visibility
Having real-time data on key people metrics is essential for HR teams to build and implement effective strategies. However, data is often siloed and scattered across multiple tools, making it difficult to make informed decisions. HR teams should invest in tools that integrate easily with their existing systems. By having all the company, team, and individual goals and initiatives in one place, updated in real-time with review summaries and compensation details, HR teams can quickly identify top performers and take actions to retain them.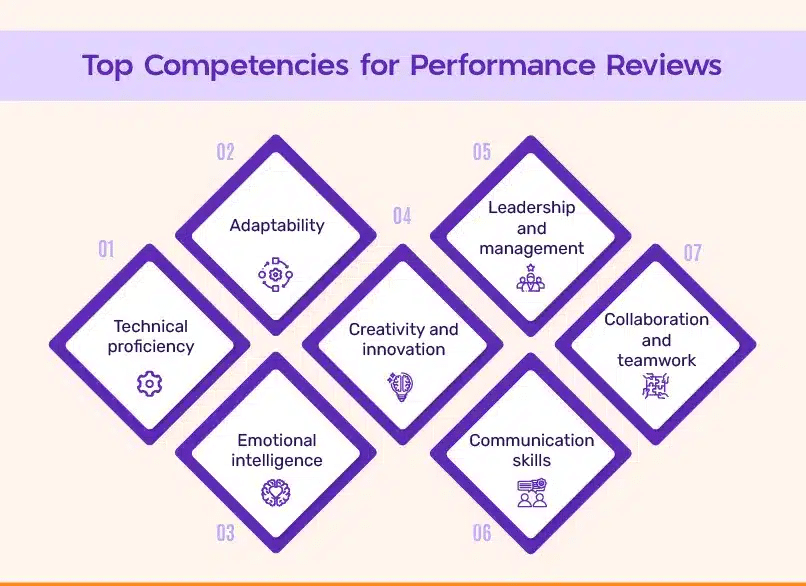 5. Empower and Build Better Managers
Managers play a crucial role in the success of an organization, as they directly impact employee engagement and retention. Strategic HR teams empower managers with performance management tools and guide them to foster an environment of trust, continuous feedback, and high performance. By providing dedicated performance management tools that enable check-ins, feedback, praise, goal setting, and one-on-one meetings, HR teams can help managers lead their teams in alignment with the company's strategic goals.
6. Build a High-Performing Culture
Strategic HR goes beyond team building when it comes to building a high-performing culture. They focus on promoting continuous feedback, empowering employees to achieve ambitious goals, and recognizing and rewarding their efforts. To ensure consistency and data-driven decision-making, strategic HR teams rely on tools that help them understand the pulse of the team and take appropriate action consistently and frequently. By conducting unbiased performance reviews that foster personal and professional growth, HR teams can contribute to building a high-performing culture.
Conclusion
By automating processes, aligning people and business goals, and empowering managers, HR teams can make significant contributions to driving business impact. Building a high-performing culture and leveraging real-time data further enhance the strategic role of HR. With the right tools and mindset, HR can be a key driver of organizational success in the ever-evolving business landscape.