We are thrilled to announce that Peoplebox has been listed in the Leader Quadrant globally under OKR, PerformanceManagement and EmployeeEngagement Category in the G2 Spring 2023 report! We would like to extend our heartfelt thanks to our users for sharing their reviews and love that have led us to this proud moment.
G2 is a leading business software review platform that allows customers to review and rate software products based on their experiences. Their recognition is highly regarded in the industry and we are ecstatic to have been listed as a leader in the global market. This recognition is a testament to our commitment towards providing the best-in-class OKR, Performance Management, and Employee Engagement software solutions to our users.
But that's not all! Along with the Leader Quadrant position, Peoplebox has also bagged 20+ badges in these categories including Momentum Leader, High Performer, Easiest to Setup and more. This shows that we not only excel in delivering top-notch solutions but also make the process effortless for our users.
At Peoplebox, We are solving one the biggest problems of scaling companies – Misaligned teams and Poor Execution Speed.
It makes it easy for large companies to align their teams and build a high performing culture. Enterprises like Disney, Razorpay, Veriff, Hackerrank use Peoplebox to track their strategic goals, initiatives and what's blocking their progress in one single dashboard.
It also integrates with all work-tools (SQL, Jira, Hubspot, Asana etc) to make goals alignment and tracking (inc. business review meetings & performance reviews) magically easy without the friction of a new software.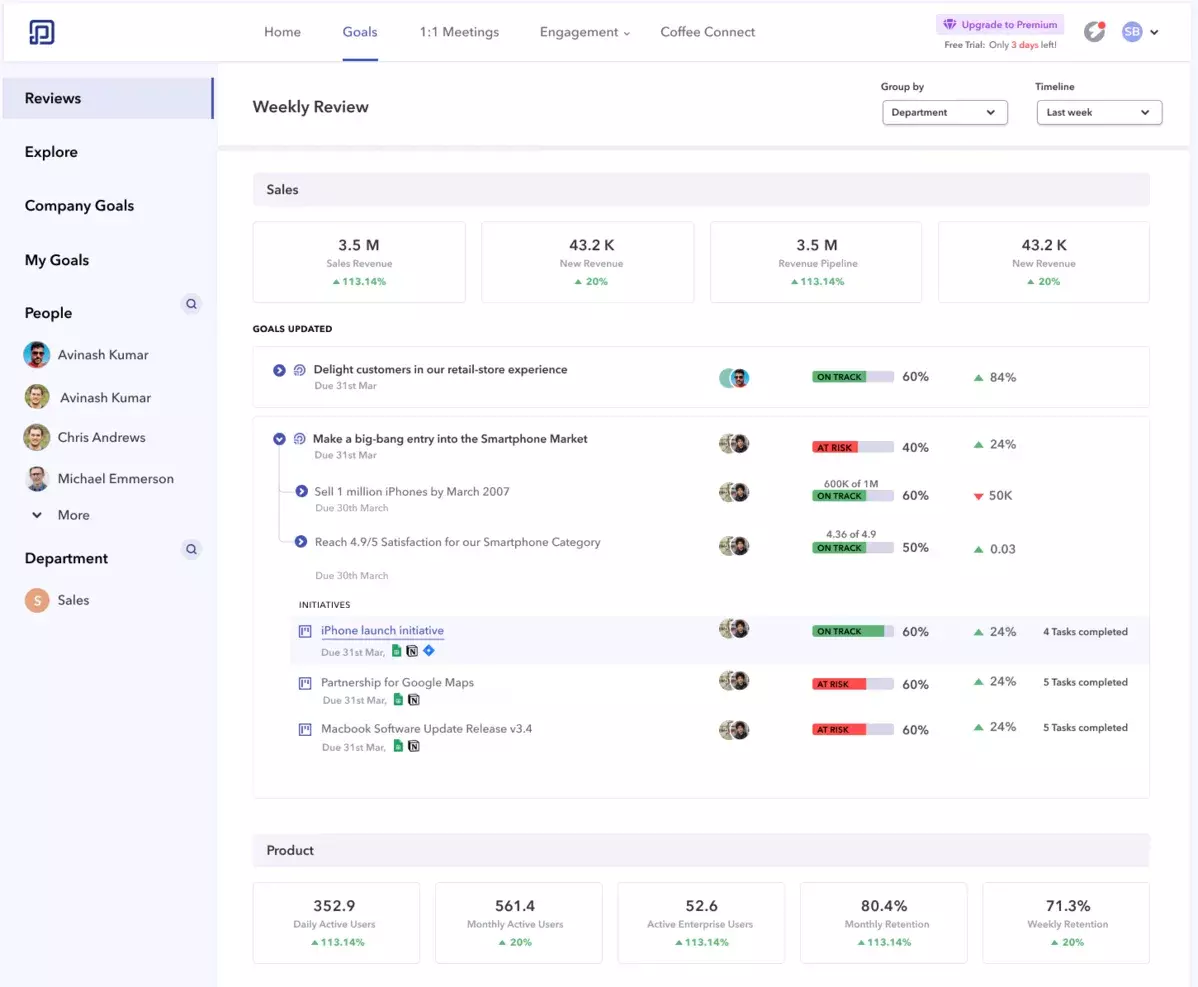 We are truly grateful for the support of our users who have helped us reach this milestone. We promise to continue to provide the best solutions and support to our users to help them achieve their organizational goals.