Objectives and Key Results (OKRs) increase the productivity of employees, track their progress regularly, and help make more productive and informed decisions to boost the company's management.
OKRs assist managers in establishing high-performing teams by motivating and engaging individuals to improve their performance.
If you are someone looking for some insightful resources to learn how to implement OKR into your management style then, this blog explores the best OKR books, lectures, courses and ted talks to help you master the same.
Top OKR Books Summaries
1

Measure What Matters
Many companies fail to leverage the brightest opportunities. They want to accomplish great things, but they don't have a framework in place to keep the employees focused, aligned, and accountable. The book "Measure What Matters" outlines how "OKRs" can help businesses prosper.
This method is used by companies such as Google, Disney, Linked In, Slack, Spotify, and Twitter. In the book "Measure What Matters," John Doerr, a famous venture capitalist, demonstrates how you too, can apply OKRs to revolutionise your company.
2

High Management Output
Grove believes in the phrase "Let chaos reign, then rein in chaos." Managers should be ready for any uncertainty or disorder and try to maintain as much order as possible through their management methods. They must understand that they cannot predict the future, but plan in such a way that they can adjust quickly to developments.
High Output Management is divided into three sections, each focusing on a key principle in the book:
• Increasing collective output through an output-oriented approach;
• Using managerial power to boost the output of all teams under the manager's supervision; and
• Encouraging each team member to perform his/her absolute best, similar to how professional athletes push themselves to achieve optimum performance.
3

Radical Focus: Achieving Your Most Important Goals with OKRs
How do you encourage a diverse team to cooperate? How do you keep yourself motivated in the wake of disappointments? And what do you do if it appears that you're on the verge of failing? In Radical Focus, Christina Wodtke leverages her hard-earned expertise as an executive at Zynga, Linkedin, and many of Silicon Valley's businesses to answer those concerns.
Wodtke walks you through the fictitious case study of Hanna and Jack, who are battling to survive in their startup. They struggle with shiny object syndrome, losing concentration, and have communication problems. After a series of challenging lessons, they discover the practical measures they must take to complete the task at hand.
The second half of the book shows how to use OKRs to help teams systematically achieve significant goals. She lays out the lessons of Hanna and Jack's narrative in a practical but compelling way, making them clear and applicable.
If you aren't that much of a reader and have a lack of time then we got a few insightful ted talks on OKR below for you.
OKR Software - Used by 500+ Companies
Transform your managers into leaders through personalized coaching, bite-size learnings and make it super easy for them to have meaningful 1:1s, check-ins, and align goals(OKRs).
Ted talks about Objective and Key results
1

Setting the right Goal by John Doerr
John Doerr is the New York Times bestselling author of "Measure What Matters." He demonstrates the power of Objective and Key Results (OKRs), a goal-setting system adopted by Google and many other companies in his Ted talk.
He highlights the significance of establishing appropriate, purpose-driven objectives. At this point the famous question "Why?" comes into play. According to John Doerr, measuring what really matters is essential, and OKRs can be used by businesses, teams, and even individuals.
2

Breaking bad management habits
Elizabeth Lyle, a leadership development expert, begins by confessing her habit of piling up dirty dishes. Lyle says it started when she was in college, and she made up whatever excuse she could think of to avoid cleaning them.
Stacking dishes almost became second nature to her after a while, and at some point, she stopped questioning herself regarding the same. So, what can leaders do to act sooner? According to Lyle, the finest learning happens on the job.
Give your employees the freedom to attempt new things while still having you as their safety net. As a result, both you and your staff will continue to grow together.
3

How to build (and rebuild) trust
Frances Frei, a Harvard Business School Professor, gives an honest opinion about what happens when trust is shattered, drawing on her experience at Uber.
She goes on to describe the three elements of trust in detail: Authenticity, Logic and Empathy.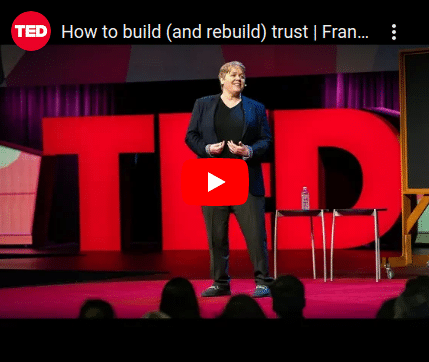 These were some Ted talks that can help you with designing OKR and the management of your team. Now that you've got a brief idea and want to dive in more we have some OKR courses for you.
OKR Software - Rated 4.8 on G2
Empower your managers to be a better leader with essential performance tools & personalized coaching support.
OKR Courses
1

OKR Goal Setting 101
Udemy Rating: 4.4
Learn OKR with this best-selling OKR course in Udemy. You'll learn how to set OKRs in the most efficiently, learn how to lead your team using real-world best practices and have fun while doing it. Your questions will be answered by the OKR-Experts.
2

Coach your managers by Peoplebox
Peoplebox offers a personalized journey for managers to drive performance and retention through people insights, intelligent tools, and targeted coaching.
3

OKR by Coursera
This course will teach you how to create objectives and goals, identify organizational structures that fit specific strategies, leverage company culture and communicate the ideas so that everyone understands them.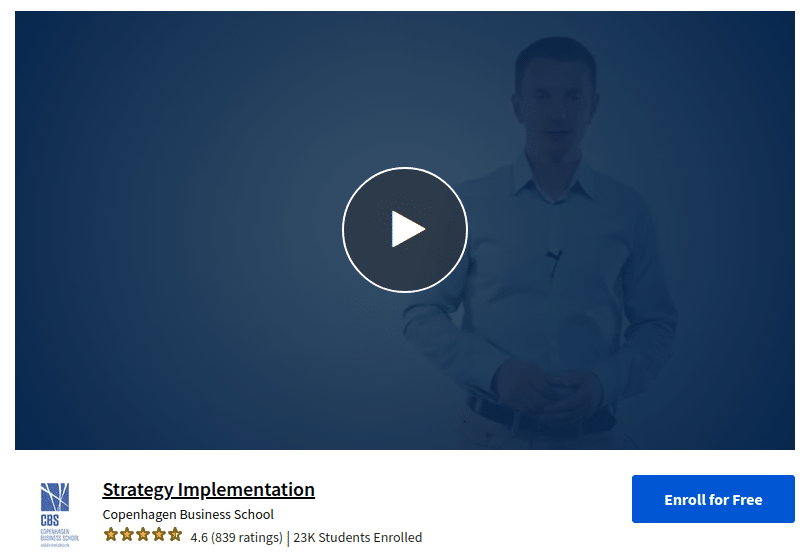 OKR lectures
1

How Google sets goals: OKRs
Rick Klau discusses the importance of setting OKRs, explains the fundamental characteristics of successful OKRs and their implementation in an organization.
2

OKR in 7 simple steps
OKR is the most effective method to achieve a company's goals. In this video, you'll learn the seven steps to implement OKRs in your company so that you can start measuring what really matters and achieve your primary objectives to drive growth.
3

OKRs and How to Successfully Implement Them in Your Organization
Learn from Vishal Ghotge, Payscale's Chief Product Officer how to use Objectives and Key Results to align the organizational, team, and employee goals. In this video, Ghotge discusses how he implemented OKRs in his company and offers tips on how to successfully implement the method with any team.
There are numerous methods for a company to define objectives and track results. However, with OKRs, each goal is personalized to today's tremendously fast-paced, ever-growing world. OKRs are flexible and high-level goals that enable a company to achieve results through clearly defined actions with meaningful direction. With OKRs, everyone can achieve growth and so can you.