One on One Meetings
Effective One on One Meetings: 10 Common Mistakes to Avoid
Learn about the common mistakes made during one on one meeting with your employee and how to overcome them to have effective one on one meetings.
The rules of management are changing. From formal setups to effective one-on-one meetings, managers now have the freedom of getting to know their team in a better way within the professional setup.
A one on one meeting is a perfect way to let your team members know they matter and their opinion is valued.
Justin Rosenstein says,
You spend so much time finding great people, it's worth it to help them grow to be the best they can be.
Your job is only half done when you hire a talent; the real challenge lies in tapping their full potential.
And, one on ones are the best way to motivate employees and nurture their talent to contribute to the organization.
What is a One on One meeting?
A one on one meeting is a recurring meeting between the managers and their individual team members.
The team members can openly discuss personal goals, roadblocks to their achievements, and both can understand each other's style of working and vent out their frustration, if need be.
The goal of one on one discussions is to understand the human behind your resource.
With one on one meetings, you must be able to learn what makes your talent tick, what role or duty fits an individual and what can make him/her grow in their career.
The ultimate purpose of one on one meetings is to mentor your team members in a way that your collective goal is attained with their best foot forward.
What not to do in a One on One meeting?
One-on-ones and regular check-ins have now become an integral part of a manager's schedule.
But have organizations adapted well to the culture of open-ended one-on-one discussions or consider these discussions to be just another status update meeting?
A one on one meeting is not only an opportunity for you to understand your team better, but also an enabler in creating a positive impact on the team's performance and engagement.
More often than not, managers get trapped in the whirlpool of discussing tasks, projects, deadlines and work related to it during 1 on 1s.
And so, we have compiled a list of 10 most common mistakes you may be making as a manager during your one on one meeting with your direct reports and how you can avoid them in the future.
Effective One on One Meetings
We built a software that automatically schedules, lets you set agenda, take notes, exchange feedback and track actions – all in one place.
10 Common mistakes to avoid in a one on one meeting
1

Keeping it strictly professional 
The difference between a manager and a leader lies in an individual's capability to connect with people and motivate them to be their best versions.
A one-on-one meeting provides the manager an opportunity to become a leader for his/her team members to look up to
A report by Harvard states that emotional intelligence (EQ) plays an important role in management development.
Emotional connect can help you understand the factors that motivate an individual towards performance better, resulting in empathizing better with your team.
PRO Tip: In your next one-on-one meeting, steer your conversation a little personal and ask your team about their life, dreams and aspirations.
2

Confusing a status update meeting with one on one meeting
It is a common mistake for a manager to confuse a one-on-one meeting with a status update meeting.
While you can always get a status report, growth chart and the progress on assigned tasks through an e-mail from your employees, you can never build trust and respect with them through them.
One on one meeting with your employees is an exclusive opportunity for you to discuss more than just facts and figures and get to connect with them at a deeper level.
In a one-on-one meeting you can discuss about the challenges your team may be facing, gauge their comfort level with other team members and what steps can be taken to improve it.
PRO Tip: You can also talk about their future goals and how their present role can help in achieving them.
3

Being distracted during the meeting
When coming to a one-on-one meeting, your employee expects your undivided attention during the meeting.
A constantly beeping phone or your act of going over work e-mails is likely to put your team in a confined emotional space.
The first step towards gaining your team member's trust is to show that you care. Be an active listener and give due attention to what your employee is trying to convey.
Engage with their thoughts and maintain a steady eye contact.
Always remember that the meeting is about them; so, try to put yourself in their shoes and let them share their heart.
PRO TIP: Set your status as 'DND' and try your best to not have any kind of interruption during a one-on-one meeting.
4

Never following up 
Many a times, during a one-on-one, you end up giving your direct report advices that involve a step to be taken by their side.
For example, you may ask them to maintain an everyday to-do list to improve productivity.
Or, you may ask them to meet a senior team member, who could guide them in a certain scenario.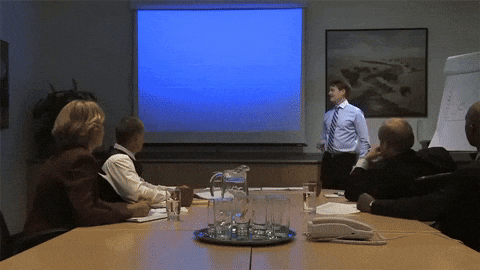 In such a case, it is important that you casually follow-up on the action item.
PRO TIP: Remembering your conversation and keeping a track of it proves that you're involved in their progress and well-being.
This simple act of remembering your conversation will have a direct impact on your relationship with your subordinate.
You will see a marked difference in their commitment and dedication to self-improvement, and thereby, in their work. 
5

Starting without an agenda
We understand that the idea of conversation is to go beyond the professional dilemmas but not having a proper agenda is just going to dampen the quality of conversation.
When you go to a one-on-one meeting unprepared, you end up wasting a lot of time on unnecessary small talk. Always prepare a list of and questions you're going to address.
It's better to have a cue if you seem to lose the track of the conversation in the middle. The panning should also extend to the individual member you will have the conversation with.
PRO TIP: It would be even better if you let the employee know about the agenda and ask them beforehand what else they would like to discuss. 
6

Rushing through the meeting
When you hurry up a meeting, you involuntarily indicate to the other person that the conversation is just a formality.
A subordinate anticipates this meeting and prepares for it beforehand. If you show that this meeting is organized in a rushed manner, they get demotivated.
PRO TIP: Do not be late. Give your team members the respect they deserve by showing that you have set out specific time for the meeting. 
7

Restricting the meeting to your cubicle or office
One on one meetings are an opportunity to know your colleagues better and build rapport based on mutual trust, respect and commitment.
Hence, it becomes crucial that the premise of your conversation is a little informal. A common question managers ask is where should you have one on one meetings?
Whether you agree or not, a conversation in your office tends to get formal in its tone and structure. Thus, experts suggest that you should change the setting of your one-on-one meetings.
PRO TIP: Try your office cafeteria or take a walk in the campus. You will notice that you won't have to make extra efforts to become friendly and build a conversation. 
8

Dominating the discussion
The whole point of a 1-on-1 is to let your teammates feel involved and engaged. If a one-on-one discussion has only you talking, your team member's voice will be lost in translation.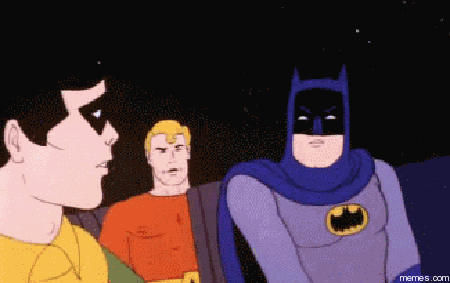 There's a thin line between channeling the discussion and completely dominating it. This is why it is important to keep a one-on-one meeting based on a string a question.
The idea is to probe the team member with the right questions and let them share their thoughts openly. You can find more than 550 questions in this most comprehensive list of one on one meeting questions.
PRO TIP: Take this chance to empower your team and let them take charge of the conversation.
9

Gossiping and discussing office chatter
It's not difficult for a conversation about team dynamics to head into another direction.
Any discussion about office culture and politics can get awkward, murky and tread dangerously on the grey line.
If you indulge in casual gossip and try to get a scoop, you will not only lose respect before your employees but also contribute in growing power play of the team.
It seems like a harmless thing to do but this casual banter will only contribute to growing discomfort.
PRO TIP: As a manager, your job is to stay neutral and solve a matter.
10

Avoiding or postponing a one on one meeting
One-on-one meeting with your employees is your opportunity to let your team know that their progress matters to you and the organization.
On the contrary, if you delay, postpone or cancel it repeatedly, your team is most likely to lose interest, motivation and the zeal for a discussion and eventually lead to low productivity.
PRO TIP: Let your team members know that they matter by making their one-on-ones your priority.
Soon, they will start looking forward to them and work toward making your next meeting even more fruitful with their attitude towards work and the organization.
Summing it up
The positive impact an effective one-on-one meeting has on the morale and performance of your team is immense.
However, the key to their success lies in understanding their essence and avoiding simple and common mistakes most managers may commit during their one-on-one meetings.
Invest your time in the life of those working with you to achieve your team goals and make your management skills stand out.
Your path to success begins with a great quality of work and by avoiding these mistakes in a one-on-one meeting, you can build a better and high performing team.
Build high performance and super engaged remote teams with Peoplebox.
All-in-one engagement & performance platform for remote teams.