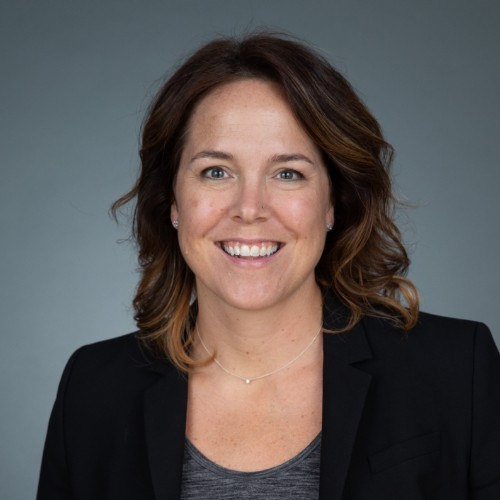 Women's Day is an important day for us at Peoplebox. Not just because we are a manager-first organization but also because we strongly believe in gender equality.
We certainly had to find a special idea for the special day.
So, our content team met to discuss and brainstorm ideas.
During the rounds of discussion, one particular question struck a common chord with the male and female employees in the team alike – do women get ample opportunities to transition from an individual contributor to a manager?
We researched and a particular report (Women in the Workplace 2019) by McKinsey & company conducted last year answered the question – NO.
The report found that even as 44% of companies in the US have three or more women in their C-suite, the biggest obstacle women face on the path to senior leadership is at the first step up to manager.
For every 100 men promoted and hired to manager, only 72 women are promoted and hired!
This results in more women getting stuck at the entry level, and fewer women becoming managers.
Not surprisingly, men end up holding 62% of manager-level positions, while women hold just 38%!
And so, in sync with this International Women's Day 2020 theme '#EachForEqual' we decided to raise awareness about the gender disparity women face at the entry level into management.
In this two-part blog series we will delve deeper into the issue with the help of women in leadership roles, who can inspire other women to take the very first step towards leadership.
The first women leader we spoke with is Heather Sullivan, a seasoned people leader and a leadership coach.
Currently the Chief People Officer at Discord, she has worked in various other industries and with renowned brands like Samsung Electronics, Udacity, ChargePoint. Inc.
She enjoys working with rapidly scaling startups, helping them lay the right foundation, supporting their growth while maintaining culture and building an amazing employee experience.
Her advice to women is simple yet powerful: Champion other women, be your own advocate and find your voice.
She is an inspiration for many women aspiring to be leaders. Excerpts of our interaction with her:
1. What in your opinion could be the cause of disparity women face at the entry level into management?
I think that this can be attributed to two factors: communication style & a difference in comfort level between men and women when it comes to highlighting their accomplishments.
I have observed that many women tend to downplay their skills unless they feel they have deep mastery in their respective area, whereas men are relatively confident about their skillsets.
2. What role does a mentor play in encouraging women to take the leap from being an individual contributor to a manager?
A mentor plays an important role in the progress of every professional.
I've been very fortunate to have amazing mentors in my career; Tiane Mitchell Gordon being an unforgettable one, who helped me transition from being an individual contributor to a manager by helping me set clear goals and create context, delegate work, and change my communication style as needed.
She helped me realize my strengths and also reminded me to celebrate them.
She guided me on the path to growth by motivating me to create opportunities for myself to build new skills, while also teaching me to be accountable for applying them at work.
She helped me find my voice, encouraged me to share my opinions and suggestions in meetings, and never missed recognizing me when I performed well.
Most of all, she helped me realize that though a mentor is there to guide you, it is completely up to you to put their suggestions into practice.
From her I learnt that if you have to grow in your career, you need to be an advocate for yourself, and I advice all women the same.
3. While organizations, industries and government work collectively towards closing the gender gap, what would be your advice to the ambitious women who might be held back by biases or stereotypes but want to be a part of top leadership someday?
Find your voice and don't wait for others to seek your opinion. In fact, if you have an idea, go ahead and share it!
If you are stuck somewhere, don't hesitate to ask for help.
Let your manager know if you are looking to take up new responsibilities, a tougher project, or want additional development.
As a woman, you should celebrate your accomplishments, and not shy away from sharing them with your manager.
Be honest about your accomplishments, but don't downplay their impact.
Be a good colleague. Champion other women rather than competing with them. Build strong relationships, and celebrate everyone's accomplishments.
You must build a network of mentors and champions – across all genders, ages, levels in company, industries, communication styles, etc. – with whom you can share your ideas.
Always remember that mentorship is a two-way street.
So, you must find people who will not only make you aware about your strengths but also help you improve by challenging you when you are wrong and holding you accountable.
Lastly, be your own advocate!
Don't just wait for things to happen to you, make them happen for you.
It is important to remember that we all are "in the driver's seat" of our careers and we are our best advocates.
4. Who is your inspiration in the world of management?
Tiane Mitchell Gordon and my father.
PS: In the next part of this Women's Day special blog series, we speak with a woman leader in SAP India. Stay tuned.