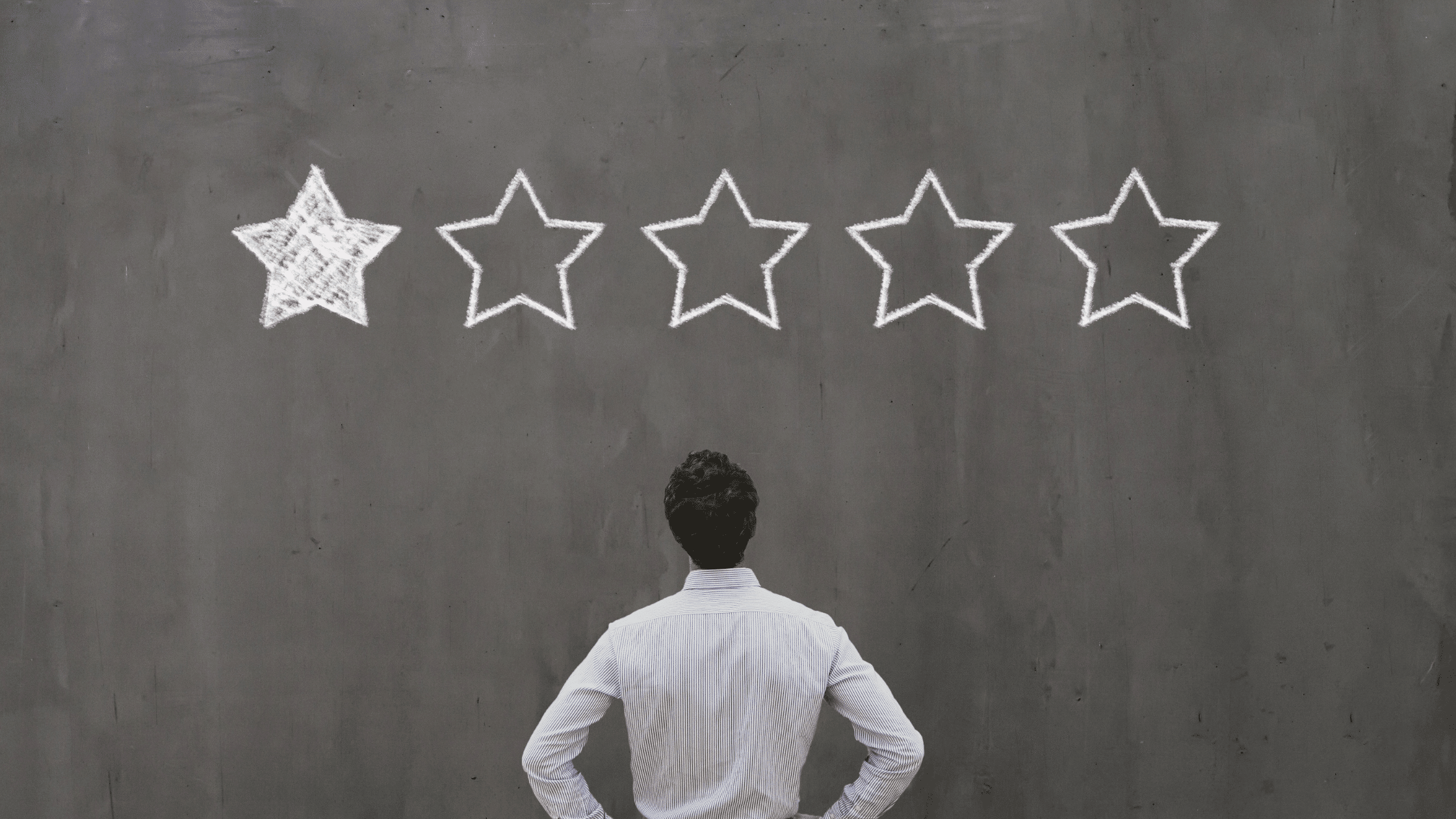 If you are an HR Manager who has just got an email from the CEO about the negative Glassdoor reviews badmouthing your company culture and the CEO.
And now you are overly anxious and worried about how to respond to those reviews. You are at the right place.
Start with the right mindset
If you are still thinking Glassdoor reviews are a one-way conversation, you need to rethink it. Your company's reputation is not only dependent on what your employees say about you but on how you respond to their feedback as well.
So rather than looking upon negative reviews as a hassle, use this as an opportunity to have a voice in the conversation around your employer brand.
Identify the mistakes from the negative reviews and critical feedback. And work on them to improve what's not working.
This will not only help you better engage your workforce but also operate more efficiently as a company.
According to a Glassdoor survey, 61 percent, of Glassdoor users agree that their perception of a company improves after seeing an employer respond to a review.
How negative Glassdoor reviews can affect your organization?
While positive feedback amplifies what your brand is doing well, and highlights your unique employer value proposition to interested job seekers.
On the other hand, negative reviews provide a long list of issues with no credits given.
It's great if your company is getting good reviews. But what if it doesn't?
51% of job seekers say they prefer finding job opportunities on online job sites, such as Glassdoor.
So with negative Glassdoor reviews, you are not only losing your reputation but a chance to hire the best talents for your organization as well. Because none would want to work with a company that has a bad reputation.
Now the question is- "how to respond?"
Responding to Negative Glassdoor reviews is an art itself.
A few companies have nailed it and some others are still searching the best way out. While some others are still confused about it.
Are you also amongst those who say- "When we do get negative reviews on Glassdoor, we just ignore them."?
If yes. You are making a terrible mistake.
According to a 2016 Glassdoor survey, 62% of job seekers said a response to a negative review would improve their perception of a prospective employer.
How to respond to negative Glassdoor reviews in the right way?
1

Polarize the reviews
Ask your employees to give a Glassdoor review to collect a fair sample. As Ted Coine and Mark Babbitt have said " if the company is good, employees will say so. If not, they will say that too"
65% of Glassdoor users read at least 5 reviews before forming an opinion of a company.
So, polarize the good reviews against reviews written by vindictive who may have been let go in the past.
2

Humility is the right way to go
Be direct and positive. You can start with a "Thank You".
Acknowledging their review and be humble. Being sympathetic to unfavorable reviews will help you establish the fact that your company is a great place to work.
3

Seek the truth
Find out if there is the truth behind the pointed issues. If they are genuine issues, take positive steps to correct what's wrong and showcase publicly what you're working on as a company to resolve the issues.
For Example- A recently hired Uber employee shared in his review that the onboarding and training experience needs to be enhanced. Uber took this opportunity and initiated a conversation with the employee to understand his point. Ultimately, they were able to make changes to the program and also managed to receive a positive response.
Interested in trying Peoplebox for free
Build a culture of high retention & result using our one stop engagement, performance and OKR platform.
4

When it's Unactionable
In some cases, the reviews are unactionable and don't give you much to work with. For example- "I hate this company" with no proper explanation. Make sure you still thank them for sharing feedback. You can invite them to connect offline to share what they feel could be improved.
5

Discover the person behind
If you find a negative post and can identify the employee, call them and ask that they address their concerns through internal channels rather than online. Nicely request them to take it down.
6

Fight the negatives with some positives
Mention some positive aspects of your company to contrast the negatives. Show people the positive side to give them a broader view.
For example- You can point out satisfied customers, industry recognitions. And end the response by inviting the reviewer to follow up if they have any specific concerns that can be addressed.
Turn your happy employees into your brand ambassador
Peoplebox super-charges your hiring & employees loyalty by turning happy employees into your brand ambassadors on Glassdoor in an organic way.
Sample template to respond to negative Glassdoor reviews
Thank you for your feedback. I'm sorry you didn't have a great experience during your time here. We continuously look for ways to enhance employee satisfaction. When it comes to <negative factor>, we have some room to grow. We recently rolled out <initiative was taken or planned to address the concern>. We are working hard to make <name of your company>the best place. We wish you the best in your career.
Quick strategy to deal with negative Glassdoor reviews
"Act quickly, directly, and positively."

assign a specific person to respond to reviews

Actively monitor sites like Glassdoor

Emphasize the importance of responding promptly.

Have a policy in place.
According to Jacquese Brown, Home Depot's Manager of Employment Marketing and Branding, her company aims to respond to 80-90% of all reviews and prioritizes reviews by urgency and gravity.
How to avoid bad Glassdoor reviews?
By capturing the feedback internally using engagement surveys.

Companies not only need to be quick to address damaging posts, but proactive in preventing them from occurring in the first place.

As the HR leader, you can advocate for transparency and open communication within their culture, and that has the potential to translate online.
Do's and Dont's when replying to a bad Glassdoor review
Do's
Avoid corporate or internal company jargon.

Offer to take the conversation offline.

Draft responses in Word or Google Docs to avoid mistakes in spelling, grammar, and tone.

Acknowledge positive feedback that comes along with the negative.

Be courteous and professional.
Dont's
Do not threaten the writer of the review with legal or other punitive damage.

Do not simply reply

with "You are wrong".

Do not publically expose the identity of the reviewer.

Do not be defensive.

Do not ignore the concerned issues.